About Samantha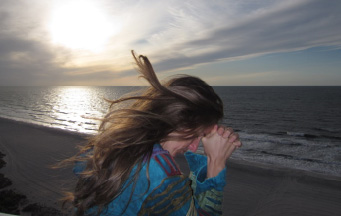 Samantha has been in the health and fitness industry for over 28 years but has learned over the last 15 years how to really apply her faith to this walk. She has learned how to transform her life mentally, emotionally and spiritually through the powerful Word of God.
She loves to teach people how to maximize their God given potential and to live out what the Bible tells us to do. She uses her life experiences of some very difficult times she has walked through, to help others overcome the issues of life.
Because she has "been there and done that" she also knows and understands what people go through with their food challenges, weight and self-esteem issues. Her passion is to help the people that God brings across her path, which means you. She wants to help you become the best you can be. Not compared to anyone else but the best YOU can be… starting to claim more of your full potential that you were created to experience.
Approaching and embracing this life in dealing with the mind and body God has given you and being regenerated in your spirit. To experience the victory over her past struggles, she learned how to appreciate her body as a gift from God. She learned to be more in tune with her spirit instead of just doing things to feed the body. She found out that if you want to have true victory, its critical to also take care of your whole self for God did give us a body, a mind and a spirit. And Samantha has experienced that prayer and getting into the Word has been a huge part of her success.
Since she has been through so much, she is an expert at impulse control and temptation and how to have victory over those things in your life that seem to control people.
This website was put together to inspire you so that you can start to have the victory that you want in your life as well. Whether its health, fitness, weight loss, help with temptation or you need some emotional, mental and spiritual healing… there is something for you on this site.
Many have found great help from Samantha's information because it comes from her own real life struggles instead of text book answers. She has walked down possibly similar path you have or have been on, in one form or another and she cherishes the chance to help you.